Material:ABS or PC
Color:white or customized
Product Name:low voltage IP55 junction box
Size:Cusotmized
Protection Level:IP55
Usage:Electric Usage
Function:Electrical Parts
Application:Outdoor
Brand Name:CNPNJI
Model Number:Junction Box-8830
Protection Level:IP66
Type:Junction Box
Place of Origin:CN;ZHE
Brand Name:CNPNJI
Model Number:Junction Box-8830
Protection Heat Resistant ABS/PC Electronics Project low voltage IP55 junction box
Datasheet:
Application: Apply indoor and outdoor electric products, communication device, fire products, iron and steel melting,petrochemical industrial, electrical system railway, construction, mine, harbour, hotel , boat, engineering and etc.
Material: ABS material ( Can customize PC material)
Material characteristic: Shock resistance, heat resistance, low temperature resistance, chemical resistance, excellent electrical properties, surface gloss, etc.
Protective level of the Plastic impact strength:ABS:IK07  PC:08
Waterproof level:better than IP66
Flame-retardant level:V0 (Can be customized)
The sealing ring is formed by liquid pouring static foam and combined with the box, forming 360 sealing rubber ring, good elasticity, the level of dust-proof can up to IP68
Other factory: the sealing ring is filled with rubber strips, poor waterproof performance.
IP66 Protection Heat Resistant ABS/PC Electronics Project IP68 low voltage junction box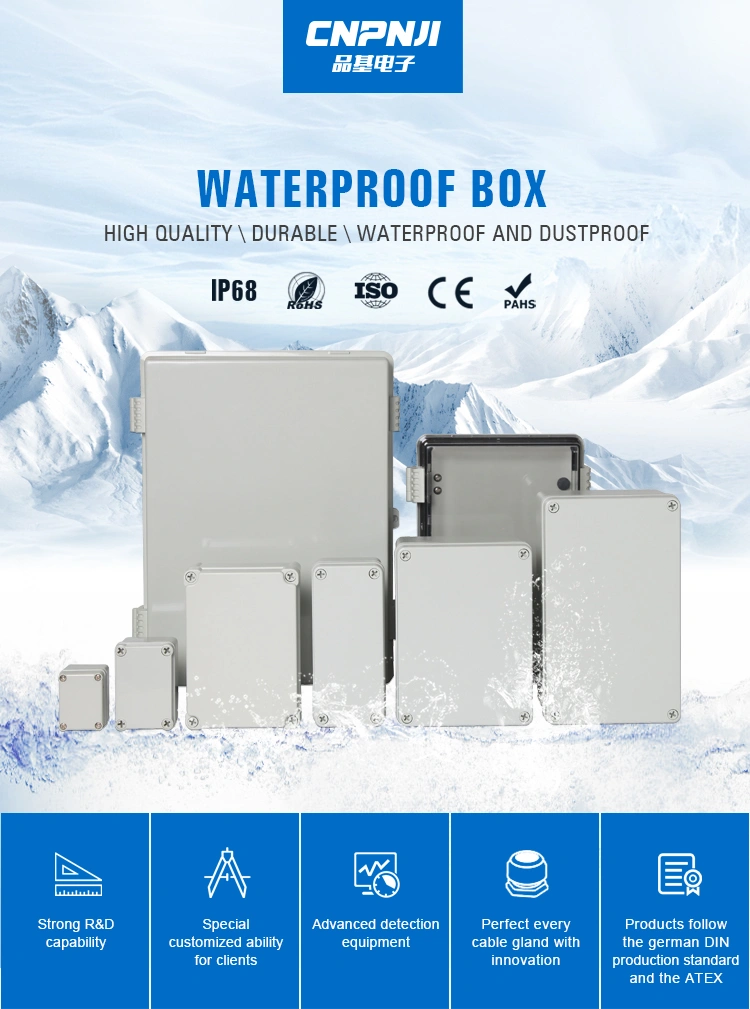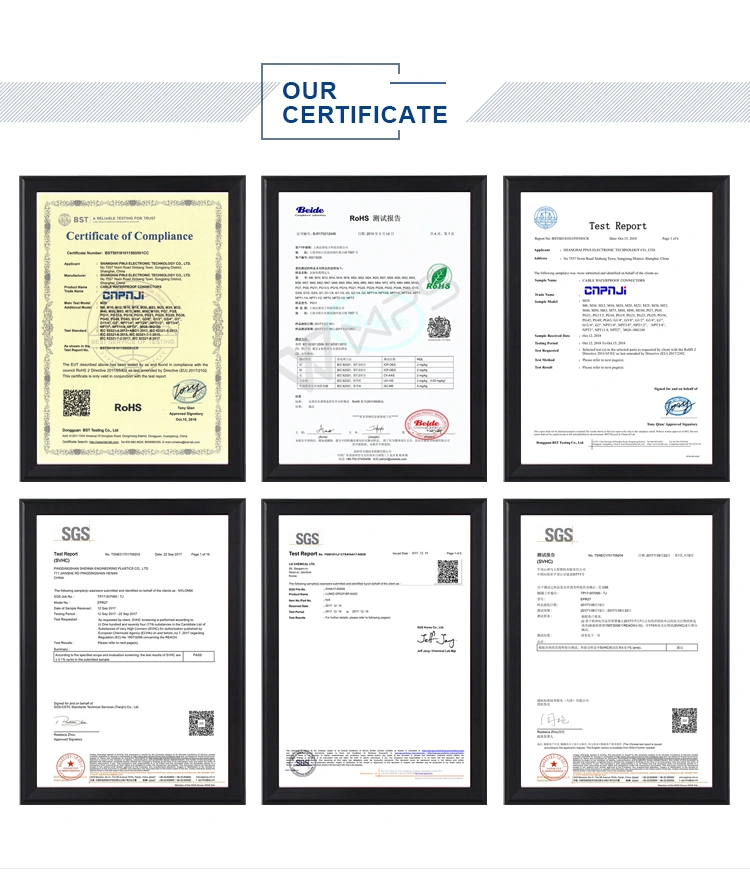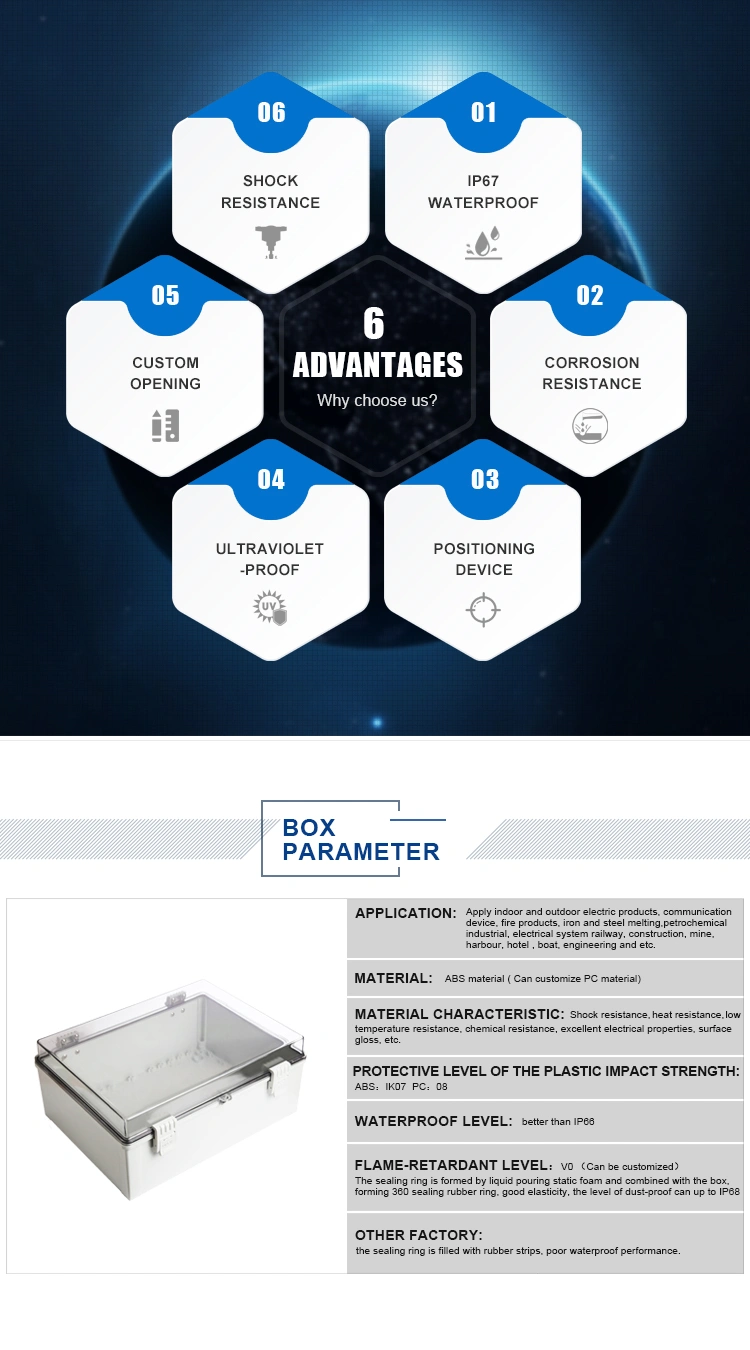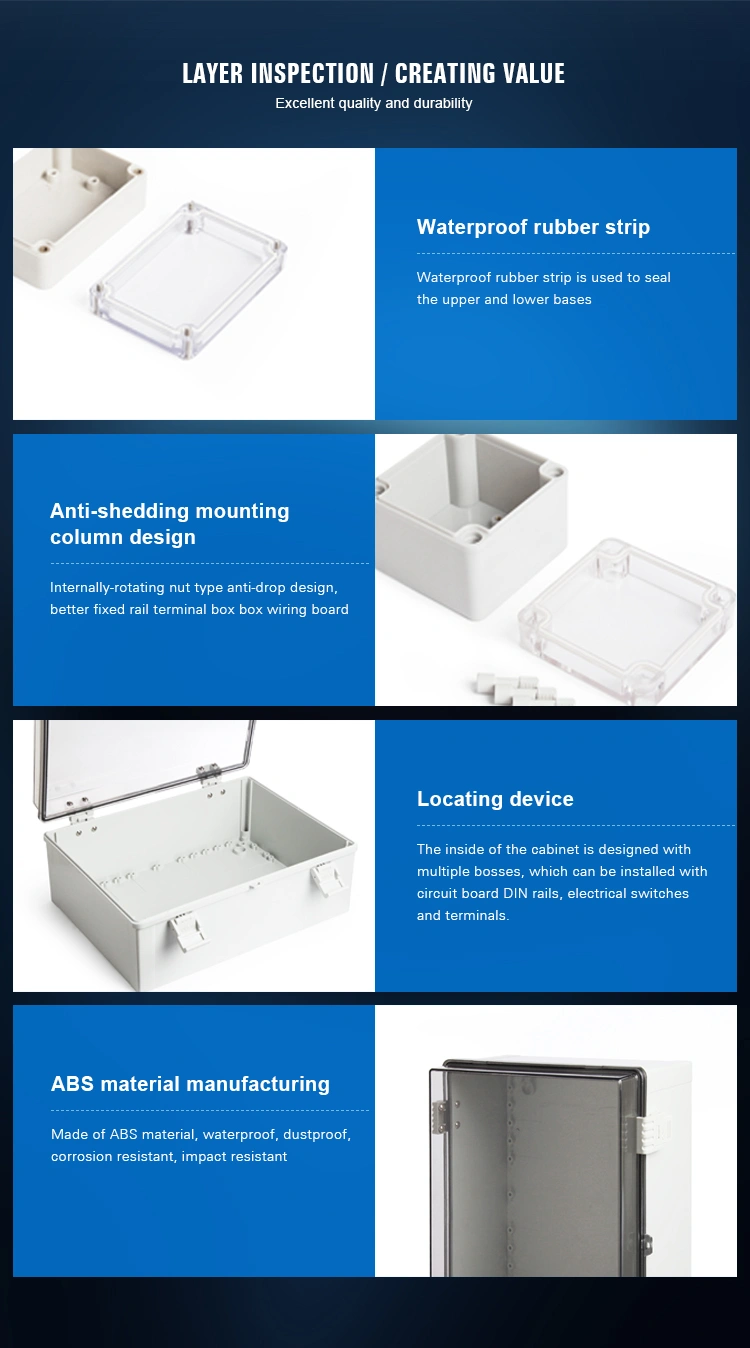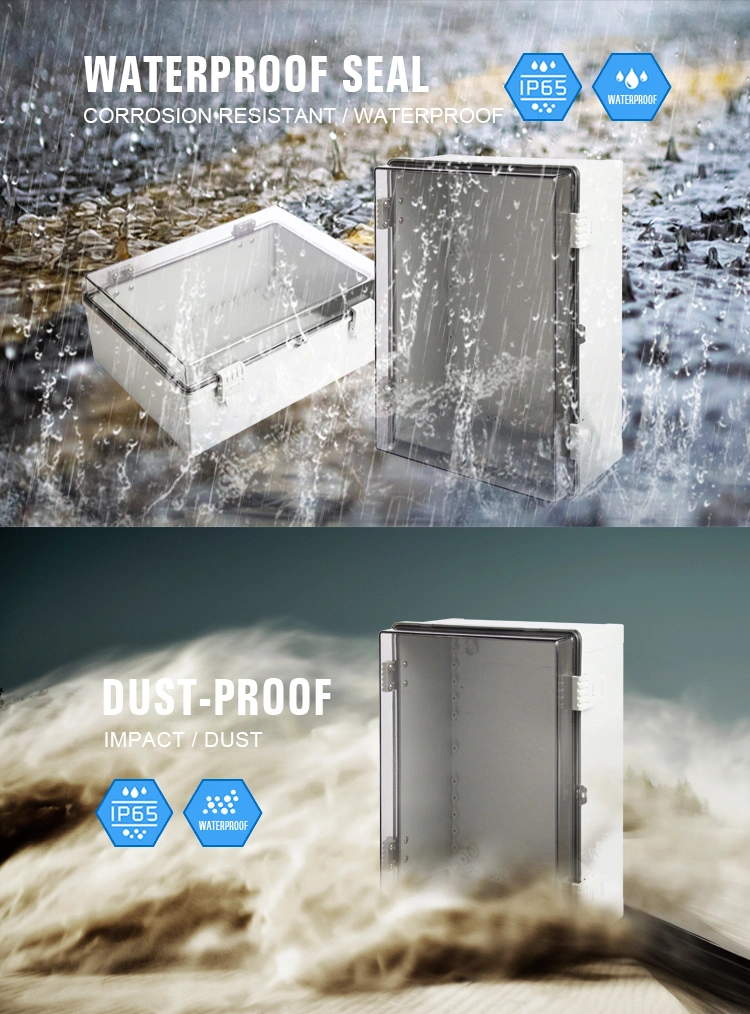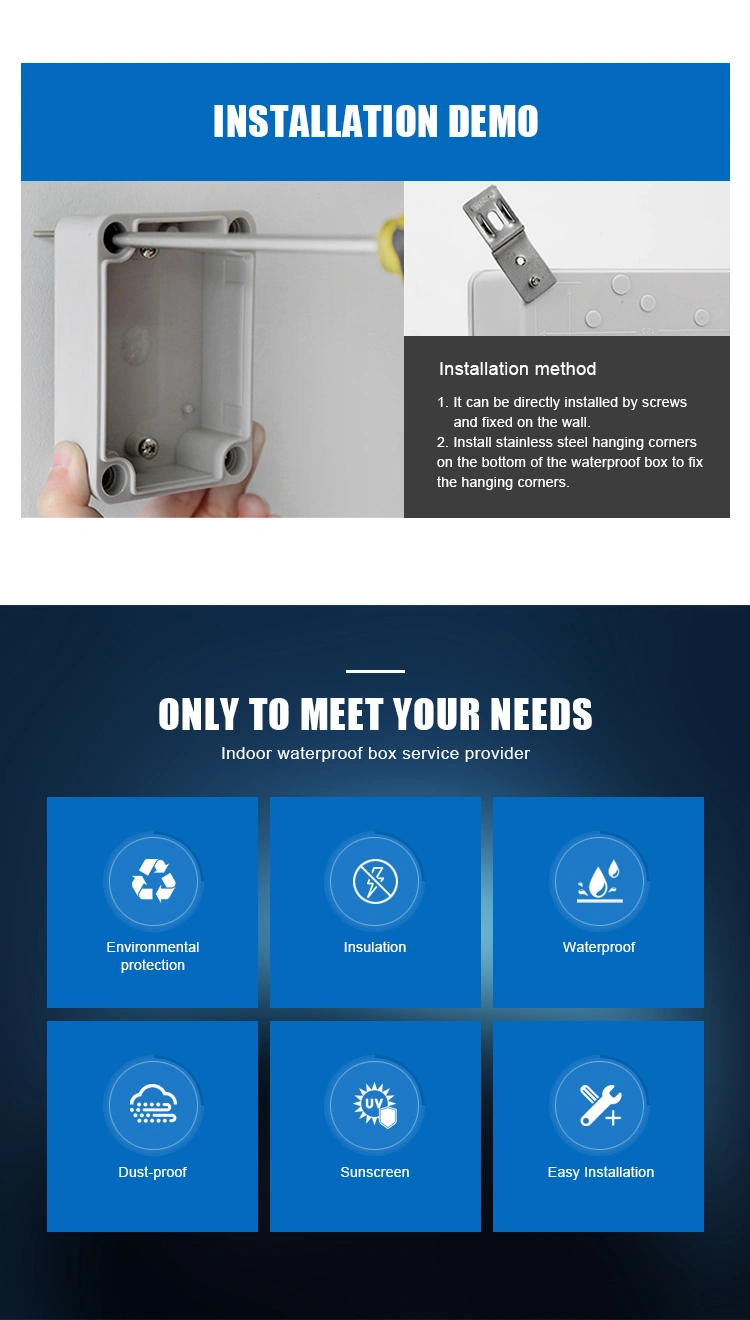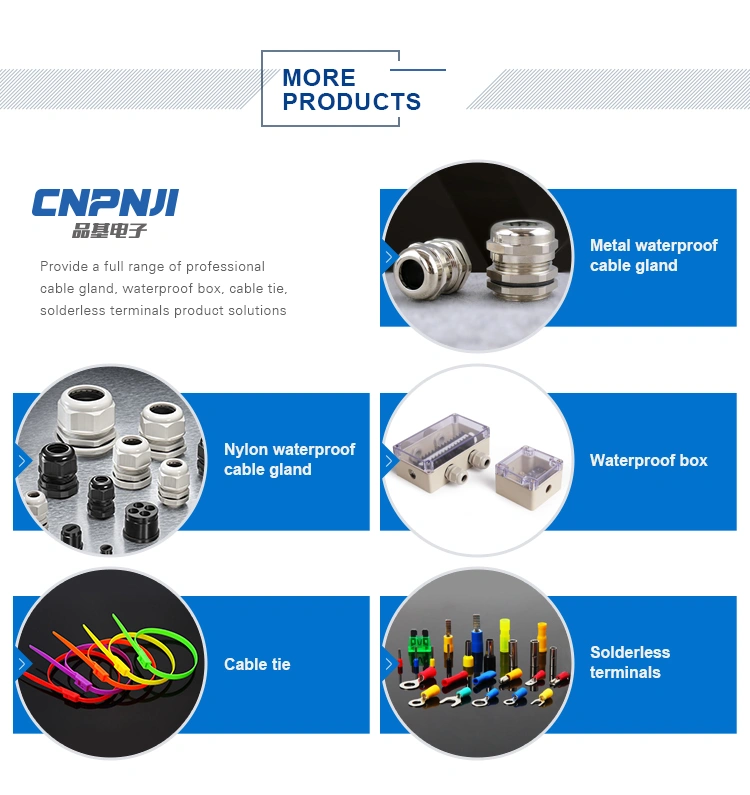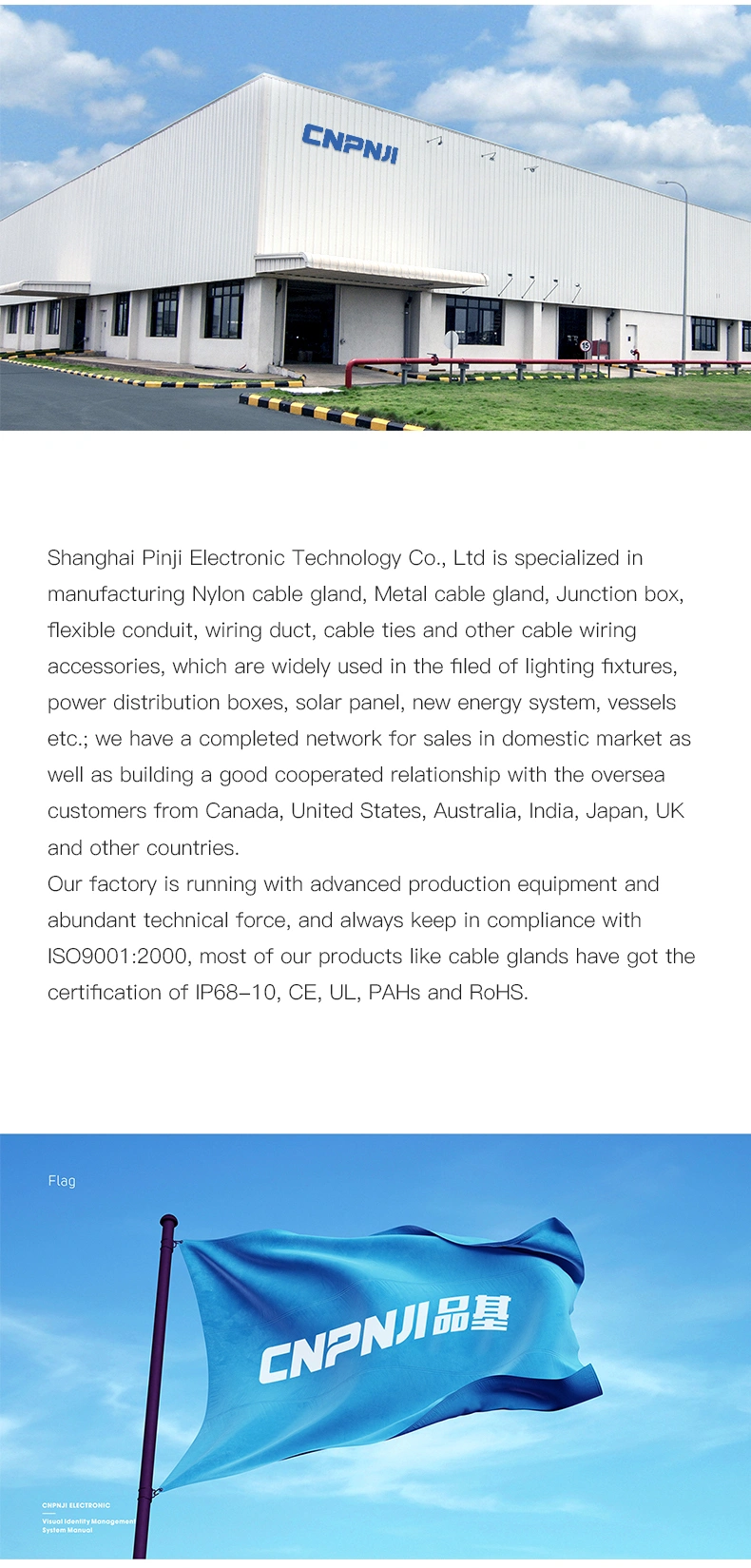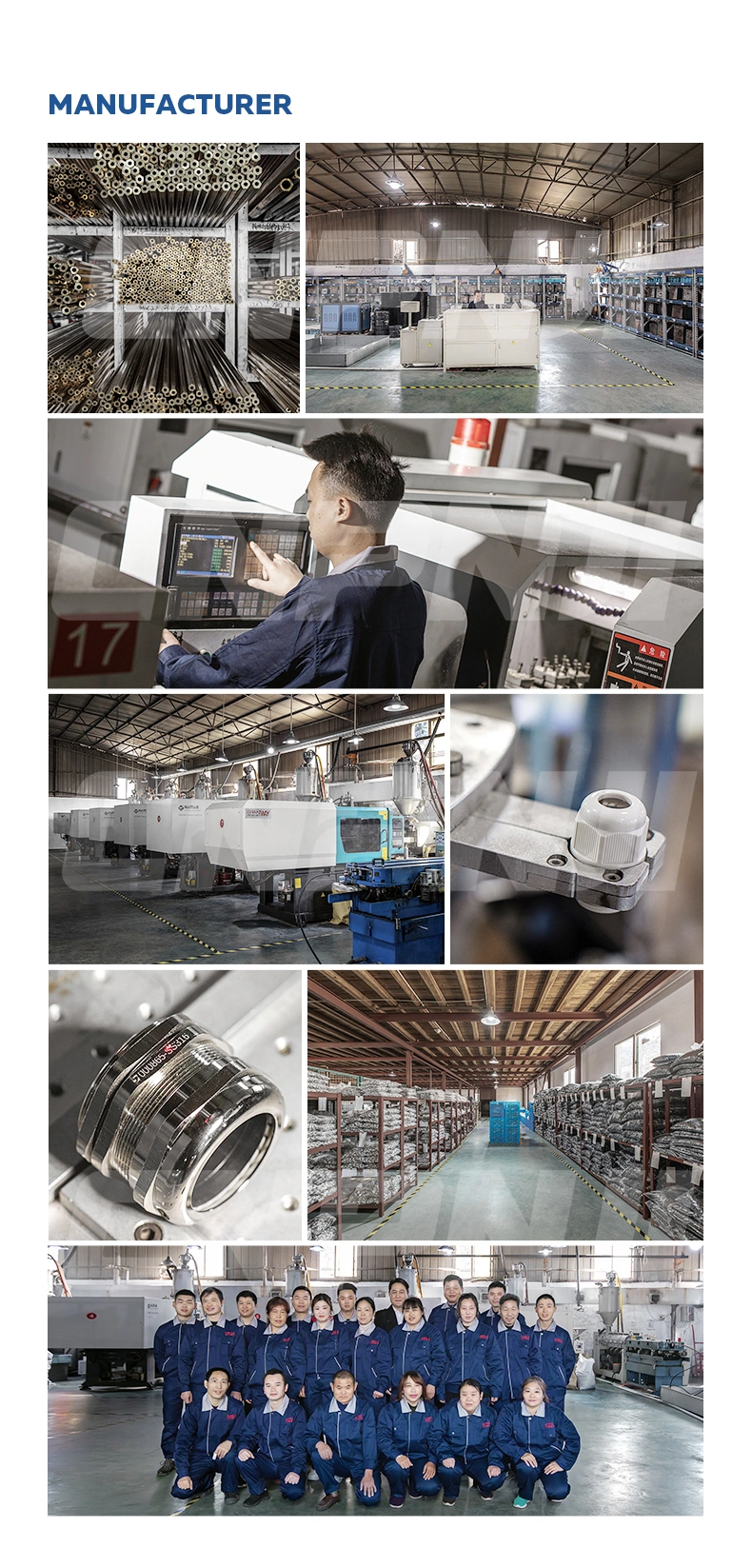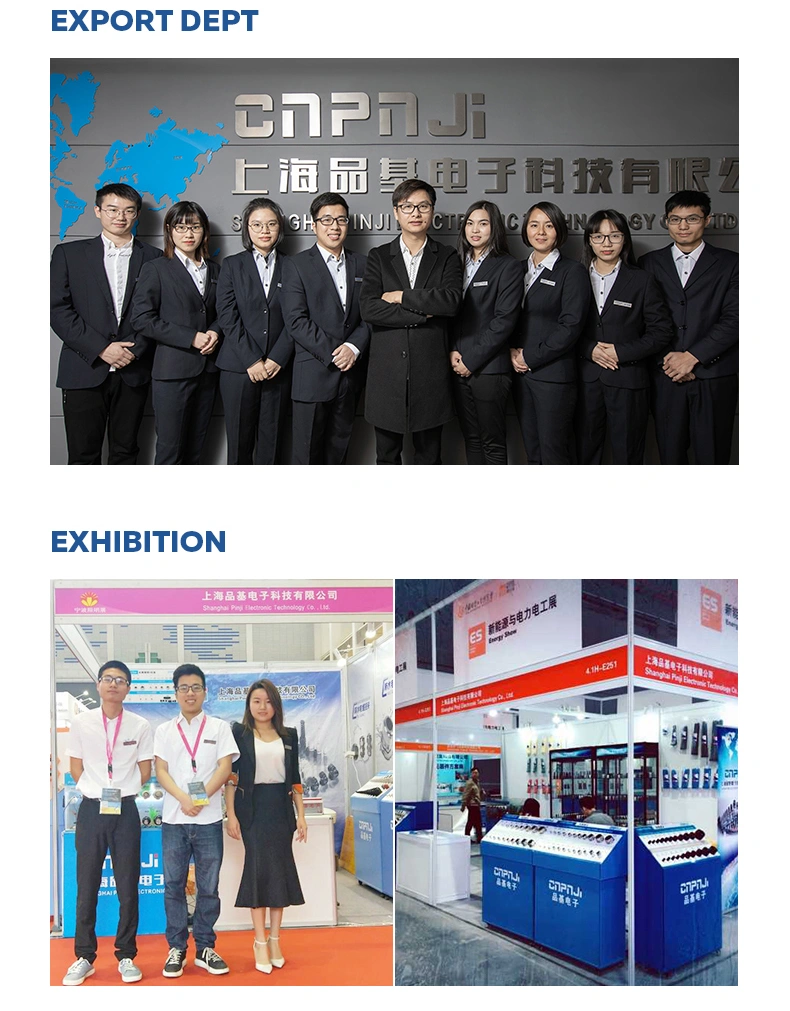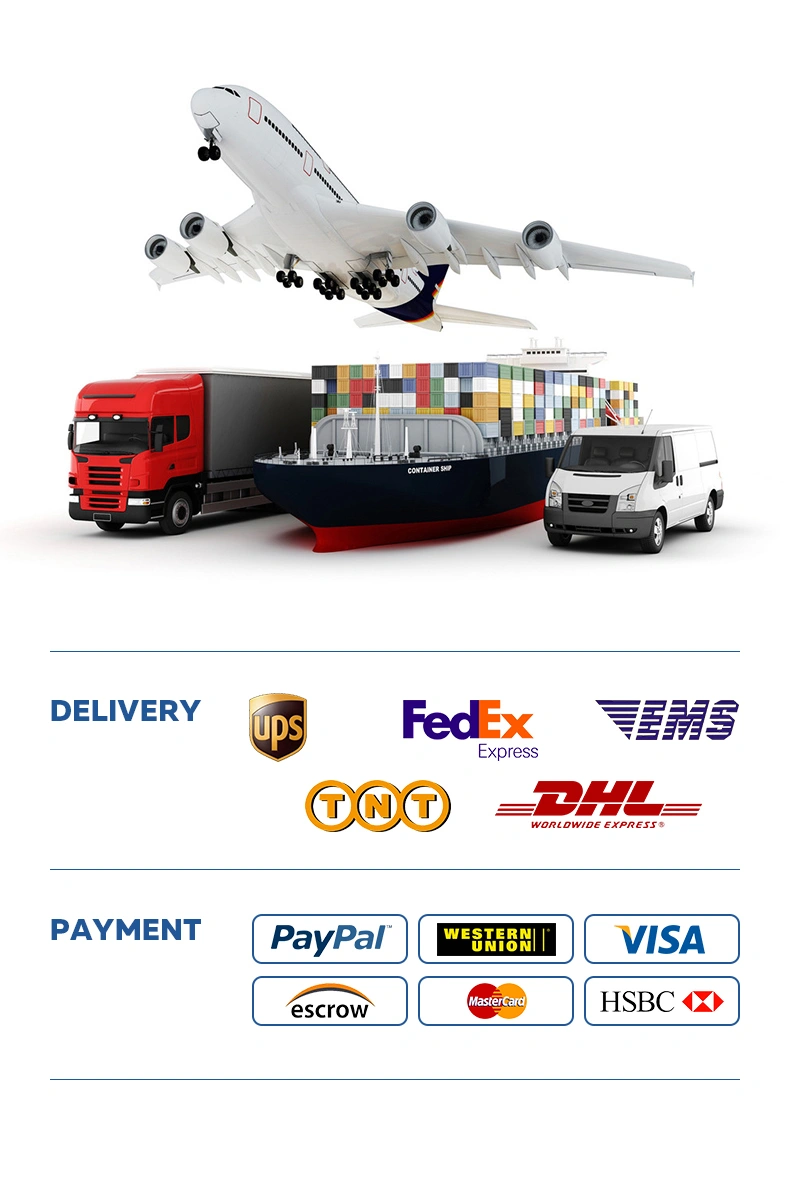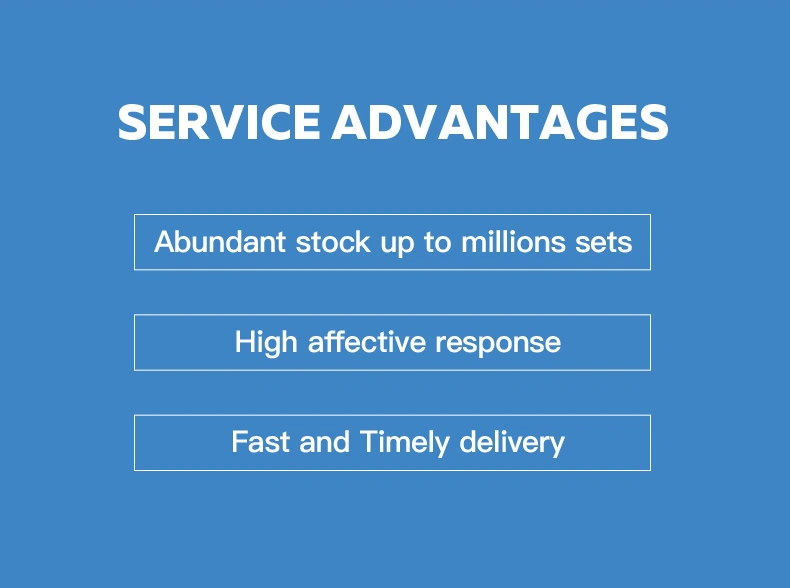 A: Yes , We have product catalogue . Please contact us on line or send an Email to sending the catalogue.
2. Q: I need your price list of all your products, do you have a price list ?
A: We do not have a price list of all of our products. Because we have so many items,and it's impossible to
mark all of their price on a list. And the price are always changing because of the producing cost. If you
want to check any price of our products, please feel free to contact us.We will send offer to you soon !
3. Q: I can't find the product on your catalogue, can you make this product for me?
A: Our catalogue shows most of our products, but not all. So just let us know what product do you need ,
and how many do you want . If we do not have it , we can also design and make a new mould to produce
it . For your reference, making a ordinary mould will take about 35-45days.
4. Q : Can you make customized products and customized packing?
A: Yes. We made a lot of customized products for our customer before .(mainly wire harness)
And we made many moulds for our customers already .
About customized packing , we can put your Logo or other info on the packing . There is no
problem . Just have to point out that ,it will cause some additional cost.
5. Q: Can you provide samples ? Are the samples free ?
A: Yes , we can provide samples. Normally, we provide 1-3pcs free samples for test or quality checking .
But you have to pay for the shipping cost . If you need many items, or need more qty for each item,
we will charge for the samples.
6. Q: What kind of payment do you accept ? Can I pay RMB ?
A: We accept T/T(Wire transfer), Western Union and Paypal. Please be sure that we can receive the
same amount of the Invoice. And you can pay money In RMB. No problem.
7. Q : What about your delivery time?
A: We have a lot of products in stock . We can send the stock products in 3 work days.
If without stock , or stock is not enough, we will check the delivery time with you.
8. Q : How to ship my order ? Is it safe?
A: For small package, we will send it by Express, tsuch as DHL,FedEx,,UPS,TNT,EMS.That's a
Door to Door service .
For big packages, we will send them by Air or By sea. We will use good packing and ensure
the safety.We will be responsible to any product damage caused on delivery.
9. Q: Do you have a guarantee of your product quality?
A: We have a guarantee of one year.
10. Q: Can I become an Agent / Dealer of CNPNJI products?
A: Welcome ! But please let me know your Country/Area fisrt, We will have a check and then
talk about this. If you want any other kind of cooperation, do not hesitate to contact us.

Over rich OEM experience,we can provide professional solutions for customers.